The endless party-hype:ing of early 2010s K-pop – featuring 2NE1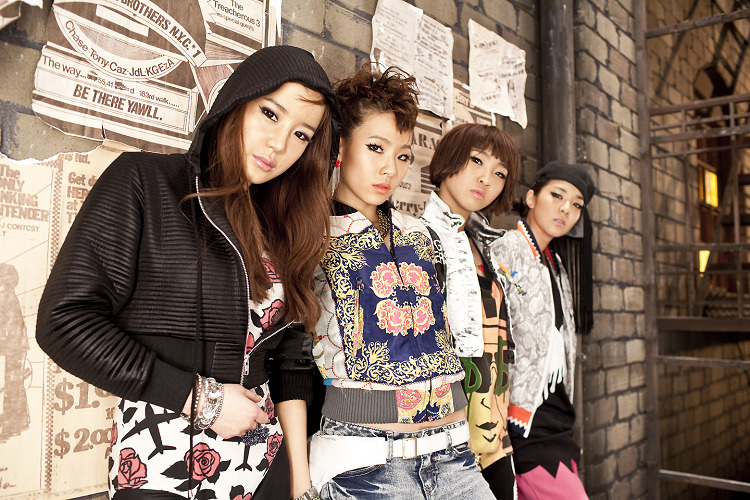 The album "Collection" by K-pop group 2NE1 is actually an album in Japanese made for the Japanese market, but at the same time it's a pretty accurate summary of K-pop from around 2008-2012. The video "The music that defined the 2010s" claims that music from this time was hard and loud, which also seems to be true for K-pop. It was an endless and bottomless party hype, where little negativity and irony took place. Mostly "hey girl, let's get it poppin", "let's get the party started", glamour and cool darkness (not the darkness that make you sad for real). 2NE1 shows a lot of this attitude in this video with great intro and glasses, this video where one of the members sit on a motorcycle fully dressed in leopard print, and this cool video that suddenly transitions into jungle theme after one half.

cool girls
Here is another good example of the attitude. The in-your-face synths, the amount of bling, the black and colorless style, the car(?), and the obligatory group dancing in werid rooms with unclear lights and patterns (there's probably +10000 videos with this kind of dance-room concept). This kind of early 2010s electropop is very varying and also very the same. Always hard artificial synths and a pumping bass, but with different sound designs every time. The groups didn't put any pride in keeping a consistent sound, but instead changed their sound and image every now and then to keep up with trends, not considering neither the back catalog or the future. Whenever the wind changed, they altered between a cute, sexy or dangerous image, denpending on what fitted at the time. They tailored themselves to the market and looked pretty cool and groundbreaking while doing it.
Now I've tried to define my view of the 2010 K-pop culture, but not all groups were tough, loud and compulsive trend followers like those I've talked about. For example, the group Apink was (as stated in the RYM K-pop Ultimate Box Set) "a pretty unique case in Kpop, as they have NEVER (well, until like a month ago) strayed away from their innocent, cute sound in their 6 years as a group, whereas most groups change their sound according to trends/public response". They behaved like this. There's also a lot of generally colorful K-pop from this time, standing in contrast to all the cool darkness, like Kara's 2008 EP that sounds and looks a lot like j-pop, and videos like this by 2NE1. They're more ahead of their time with their not so sparse use of colors and effects.
Golden emails